-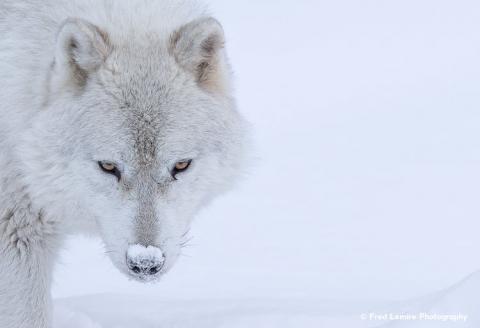 Photographs by Fred Lemire
"I love to photograph wildlife in motion. Capturing an animal making eye contact in passing reveals an emotion often missed by the naked eye. My photographs offer a glimpse into the animal world that most people don't get to experience. Sharing these moments through my photography is why I do this".
- - - - - - - - - - - - - - - - - - -
Fred Lemire is a wildlife photographer based in Iqaluit, Nunavut who specializes in Arctic wildlife photography. His crisp, majestic photos have captured the hearts of wildlife lovers from around the globe.  His ability to engage with wildlife in their natural habitat along with his expert technique, has earned him a reputation as a top wildlife photographer.
Fred's images have been published in a number of magazines including National Geographic, Outdoor Photographer Magazine, Up Here Magazine, Canadian Geographic, and Nature Sauvage.